Client : Sanskara School, Ernakulam (
sanskaraschool.com/
)
Production : Curiouser
Design and Animation : Neerav Doshi
Voice-over copy : Sandhya Ramachandran
Voice : Anuroop Nair
Direction : Anoodha Kunnath
Music : Piano, J Dickinson , Envato Market
Moodboard
The look and feel was largely drawn from Eric Carle's style of illustration, with heavy use of textures and a paper-cut style. We ended up with something very different however, it shows how a project can evolve from a starting point.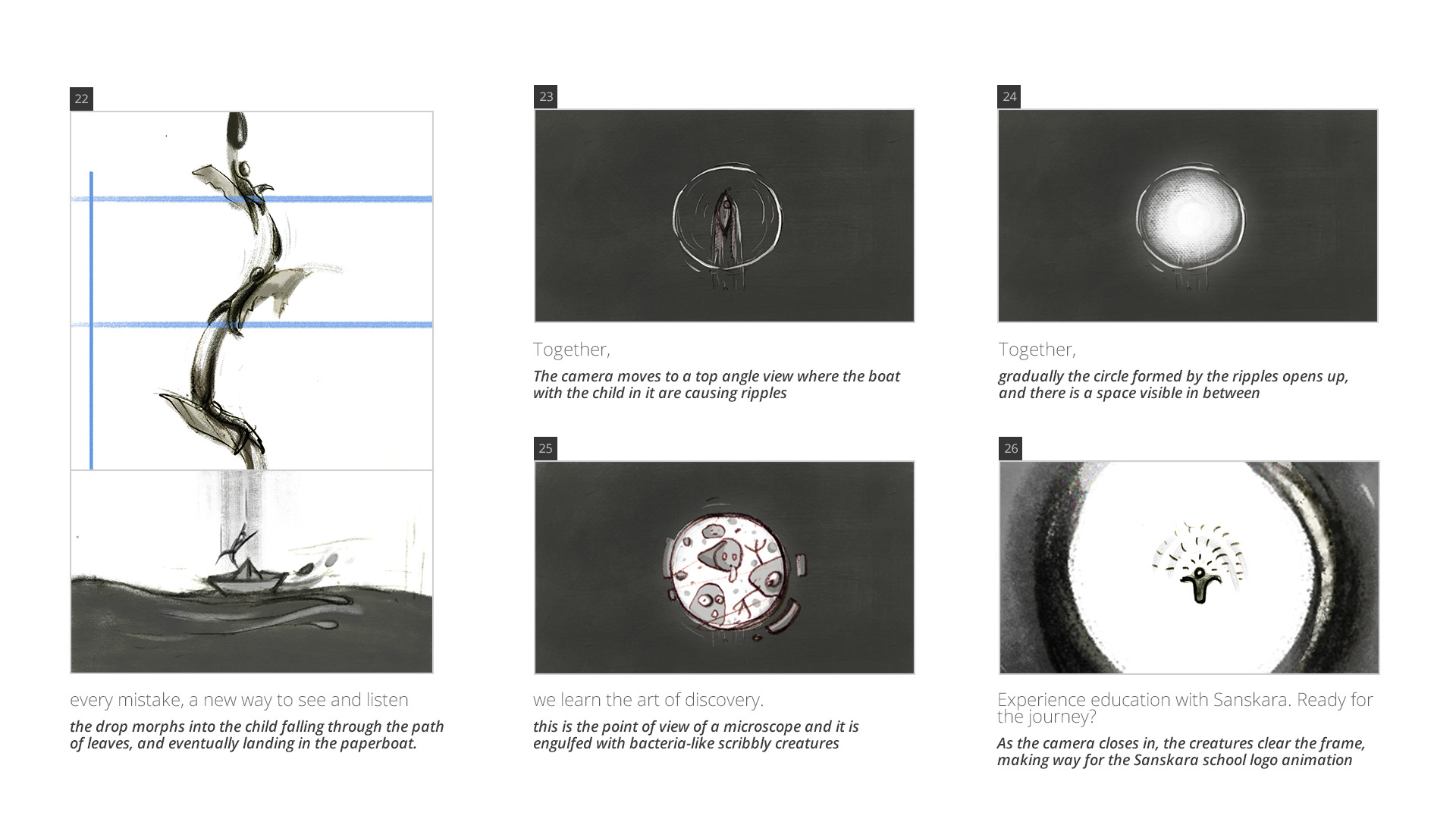 Production
Most of the animation is traditional 2D hand-drawn animation. The flow of transitions was finalized at the storyboard itself, hence, shot planning for compositing became much easier.

The rough animation was then painted in Photoshop, where a variety of custom brushes were used to give the final coat.